Welcome to KST Moschkau GmbH!
KST Moschkau GmbH is a system integrator and manufacturer in the fields of media technology, system construction, broadcast & ProAV, automation and virtuality.
Founded in 1985 by Udo Moschkau, the medium-sized family business supports its customers at the Kreuzau site with the KSTacademy training and education center, the KST-Innovation-Center demo, research and development studio, as well as with extensive production facilities for KST's own product lines.
Reliability and trust form the basis of customer, supplier and partner relationships. In order to provide customers with the best possible service, they have the same contact person in house at all times.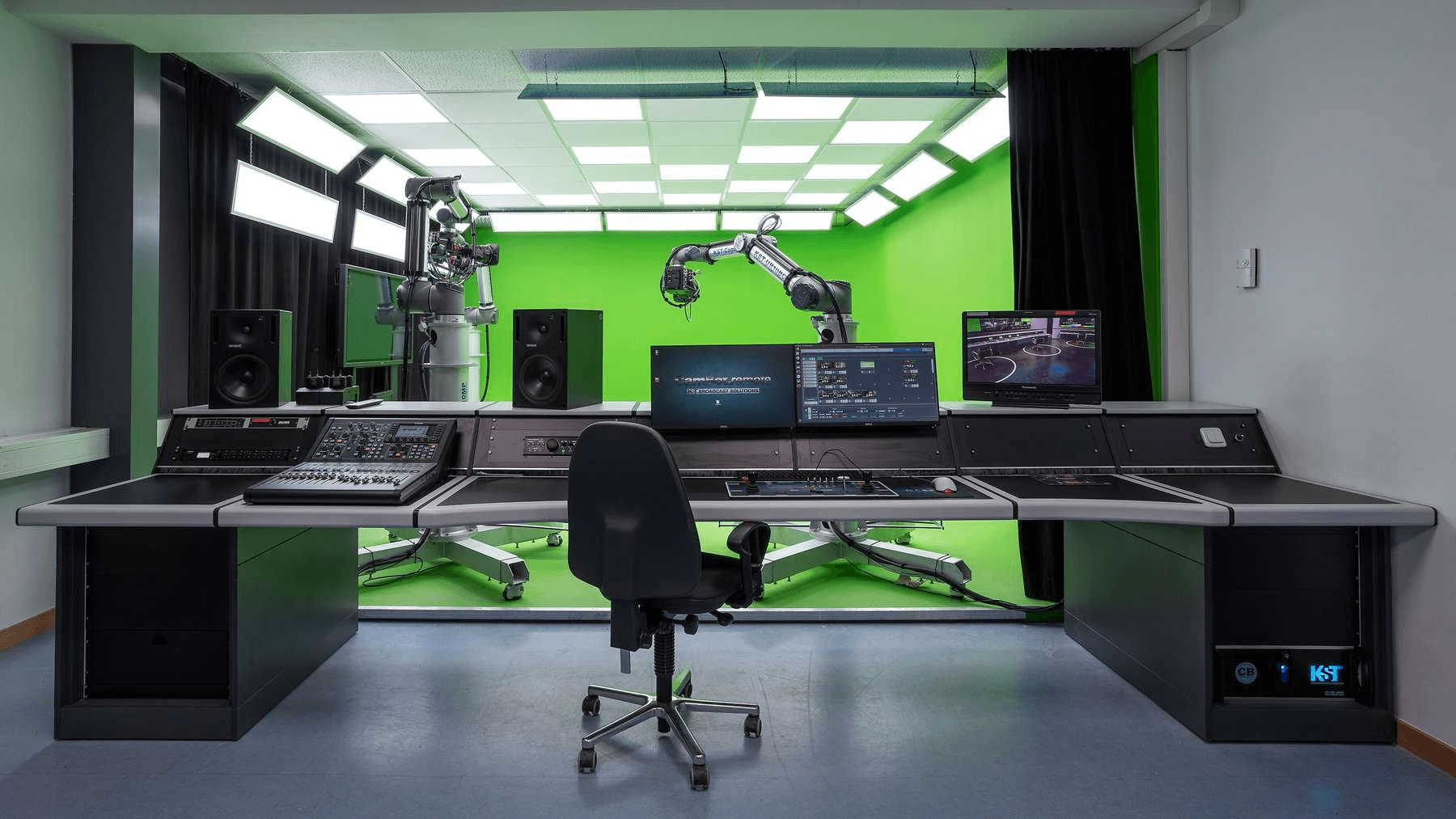 "Communication and studio technology" indicates the extensive field of activity of KST Moschkau GmbH. The focus is on the areas of Broadcast & ProAV, Media Technology and System Construction, here as an umbrella term for product manufacturing at KST.
Through its systems engineering and software development divisions, KST can complement projects with individual, economically viable solutions, but also produces stand-alone products, such as the CamBot.system launched in 2018.
With the KSTacademy, founded in 2010, an intensive training operation has been established in Kreuzau, on-site at the customer's premises or online, which offers training for KST solutions and partner software.
The Innovation-Center is a global demo, research and development center for the modern high-end film and TV production workflow.
Due to the bidirectional partnerships with the manufacturers, KST is able to stay ahead of the market development and to complement and improve conventional approaches.
With modern technologies and workflows, the design and use of virtual worlds is feasible even with limited budgets and minimal staff. KST relies on real-time render technology and can achieve almost any photorealism through the use of the latest software.
KST has been developing special products for and with partners such as Panasonic Connect, RT Leaders, Zero Density or Avid for years. In addition to the most comprehensive product and the software of the same name, CamBot, this also includes system tables, control panels, camera holders for ceiling and wall mounting and much more.
Here are some exemplary projects for you that reflect the synergies of system construction, automation and virtuality particularly well. Get to know the virtual studios of ifm, RWE and Panasonic Germany in Hamburg.
satisfied customers yearly
Cups of coffee since 1985