Corona-related about 4 months after its completion, the Federal Office for Equipment, Information Technology and Utilisation of the German Armed Forces (BAAIN U5.6) handed over the UHD-VR-Studio, fully realised by KST and equipped with the latest robotic camera systems, to the user, the media specialists of the Operative Communication Division at the Mayen site on 15.07.2020.
Sergeant Major Dirk Arenz has been producing video contributions at the Bundeswehr's Operational Communication Centre for many years. With the handing over of the new studio, the media specialists will have completely new possibilities to make an impact.
In a corona-compliant, deliberately straightforward official setting, the commander of the ZOpKomBw, Colonel Dr. Stefan Guhl, cut the red ribbon and put the studio into operation.
Symbolically, Lieutenant Colonel Kai Marquardt, responsible head of unit at the BAAINBwFederal Office of Bundeswehr Equipment, Information Technology and Utilization, together with the technical Regierungsoberamtsrat Matthias Wobbermin), handed over the studio to the commander of the ZOpKomBwZentrum Operative Kommunikation der Bundeswehr, Colonel Dr. Stefan Gruhl.
The project is a nice example of the possibilities that result from the use of modern VR technology in combination with a high degree of automation. Especially when only very limited spatial resources are available.
KST wishes a lot of fun and success with the realization of the upcoming productions with new and varied possibilities.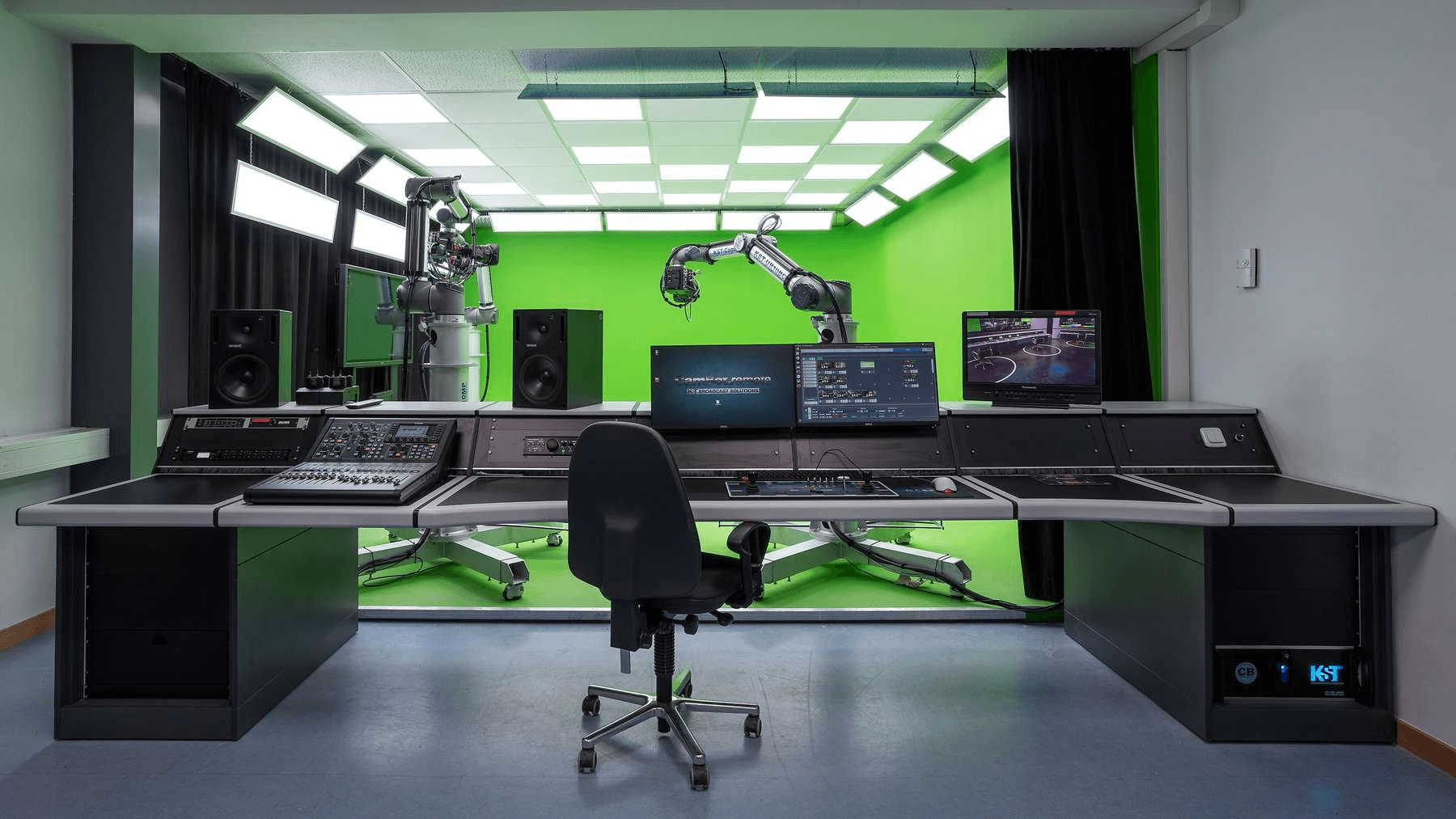 Info:
KST-CamBot.system
Zero Density
Panasonic Broadcast & Pro AV Europe
BAAINBw
Bundeswehr Centre for Operational Communication